Product description

Our A-111 Oxford shirt is made with long fibers in organic Pima cotton, which is one of the finest types of cotton in the world. In contrast to ordinary cotton, the Pima cotton is a finer type of cotton that is twice as strong, which gives the shirt an extra long life.

Designed in Denmark, produced in Portugal.
The model is 186 cm tall and wears size Large

Material and maintenance

150gr light Oxford weave (50/1-24/2)
100% GOTS-certified organic Pima cotton (Long Staple Cotton)
Buttons in Mother of Pearl

Machine wash 30 degrees
Product description
Our A-111 Oxford shirt is made with long fibers in organic Pima cotton, which is one of the finest types of cotton in the world. In contrast to ordinary cotton, the Pima cotton is a finer type of cotton that is twice as strong, which gives the shirt an extra long life.
Designed in Denmark, produced in Portugal.
The model is 186 cm tall and wears size Large
Material and maintenance
150gr light Oxford weave (50/1-24/2)
100% GOTS-certified organic Pima cotton (Long Staple Cotton)
Buttons in Mother of Pearl
Machine wash 30 degrees
Other collections
Combines well with the Oxford shirt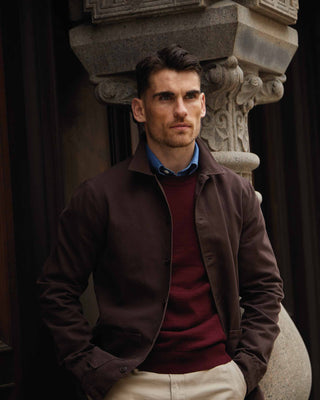 Merino Knit
Beautiful knitwear in extra fine merino wool in exclusive Italian yarns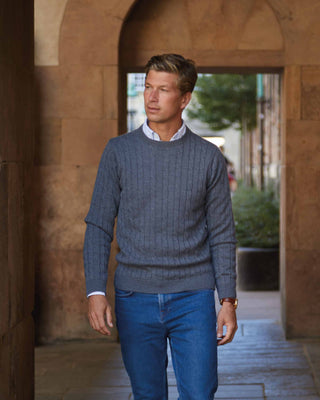 Alpaca Scarves
Ultra soft scarves in baby alpaca from Peru that keep you warm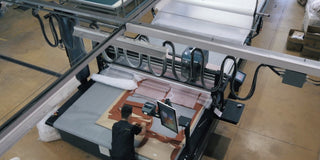 Where is the textile produced?
Somelos is a family-owned textile manufacturer, located north of Porto in Portugal, which has been in existence for over 60 years. Somelo's working model is to produce quality textiles where the highest quality standards are met within ethics and sustainability. Somelos has a particular focus on corporate social responsibility in Portugal and committed to strong social, environmental and cultural responsibility principles.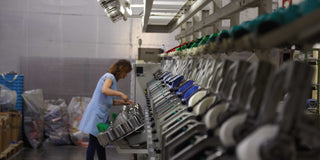 The Shirt Makers
All Appearance shirts are produced in a small family-owned factory, located north of Porto in Portugal. The factory has specialized in shirt manufacturing for the past 30 years, based on the principles of classic tailoring combined with modern technology. We visit the factory as often as possible, where the couple, who runs the factory on a day-to-day basis, personally receives us on the production floor and afterwards has a chat over a Portuguese lunch.
Appearance Oxford shirts are produced in Portugal in responsible factories, according to some of the strict environmental standards and certifications.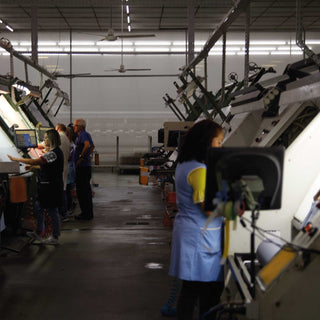 Our Commitment
A mission to be a more responsible company that cares about how our products are made, their lifespan and after-use life.