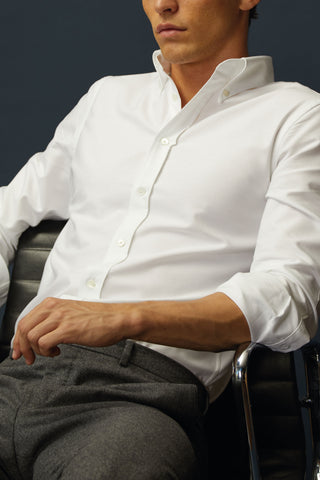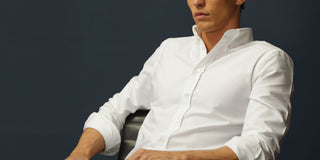 Shirts
Timeless, high-quality shirts that can be easily combined with the rest of the wardrobe and can be used for any occasion.
Appearance shirts for men
Appearance shirts are all timeless classics that can be easily combined with the rest of the wardrobe. Regardless of whether the combination is with a classic jacket or knitted sweater, a stylish business casual expression is achieved.
Appearance offers a wide selection of classic shirts for men. Here you will find everything from the classic Oxford shirt to the soft Tencel shirt .
Appearance Oxford shirts
The Oxford shirt is a universal shirt that every man should own, forming the cornerstone of your Business Casual wardrobe.
Appearance Oxford shirts are made of GOTS-certified organic cotton with classic elegant details and mother-of-pearl buttons. The soft Oxford shirt gives you comfort while you are presentable and well-dressed for any situation.
Appearance Business shirts
We have designed the perfect business shirt for you, who is uncompromising when it comes to timeless design, long durability and comfortable fit.
The Double Twill shirt is made of ELS Pima cotton, which positions the cotton fiber among the 3% best in the world and which makes the shirt extremely durable and hard-wearing.
The Double Twill shirt has a fixed cut-away collar that does not fall under the jacket and elegant details on the cuff with an extra buttonhole for cufflinks and buttons in mother-of-pearl.
Appearance Seersucker shirts
Our seersucker shirts are light and breathable and perfect for hot summer days. The elegant wavy fabric and the shirt's classic design make it ideal for a well-dressed look during the day and a more casual look in the evening. The seersucker shirt is a timeless summer shirt that never goes out of style and will last summer after summer.
The seersucker shirt is made with buttons in mother-of-pearl and button-under, so that the buttons in the collar are not visible.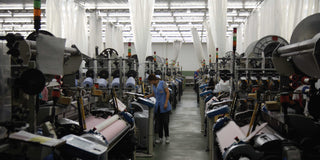 the commitment
Responsible Production
We are sure that timeless products, produced by some of the most sustainable manufacturers in Europe, in the most superior quality, is how we contribute the most to our surroundings. Quality is not just a way to differentiate yourself: it is a sensible way to approach sustainability in the clothing industry.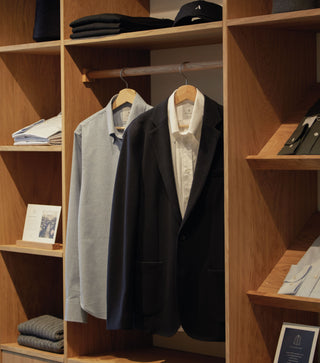 Visit our store
You are always welcome in our store in Charlottenlund.
Here you have the opportunity to experience our collection and get the story behind Appearance.
Opening hours:
Monday - Friday: 10.00 - 17.00
Saturday & Sunday: By appointment