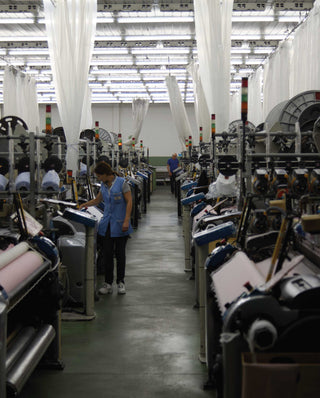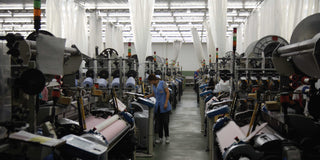 The Commitment
A mission to be a more responsible company that cares about how our products are made, their lifespan and after-use life
A Commitment - To the Everyday Man
Good, long-lasting clothes are not a given. We have made every effort to ensure that the way we develop and produce our clothing meets today's strictest sourcing and manufacturing standards. It's the least we can do.

We are sure that timeless products, produced by some of the most sustainable manufacturers in Europe, in the most superior quality, is how we contribute the most to our surroundings. Quality is not just a way to differentiate yourself: it is a sensible way to approach sustainability in the clothing industry.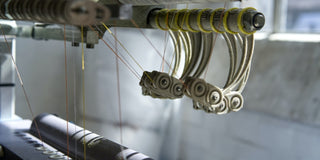 Openness and honesty
It all comes down to a choice. For us, we prefer to be open and honest about the people and companies we work with, the textiles we use and how we as a clothing brand approach sustainability in an industry that never changes.
Times change, we don't
We have taken a stand. We do not believe that multiple ongoing collections are the right solution for you or for us. We are aware that times are changing, but we have decided to stay the same. We believe in making our products timeless for the future.

The future is unknown to everyone. Being timeless is a big promise. Still, it's a promise we try to fulfill by developing styles that can stand the test of time and change. We make products not only for you, but also for generations to come.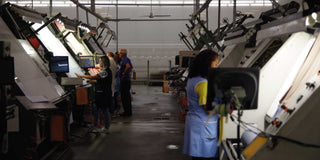 Responsible Production
Is our choice. A choice to produce exclusively in certified natural fibres, where by manufacturing raw material and finished product, we have done so responsibly and with consideration for the environment. Our textiles are produced according to strict environmental standards and certifications in factories in Portugal under high working conditions.
Designed in Denmark, produced in Portugal
Our partners are all based in Europe and most of them are in Portugal. From textile manufacturers to sewing machines, they are all located close to each other to ensure the smallest CO2 footprint possible.
Our Portuguese partners are all part of a small group of European factories that are recognized for the way they work with sustainability, energy saving measures, overall energy consumption, how they deal with waste water and the recycling of residual products.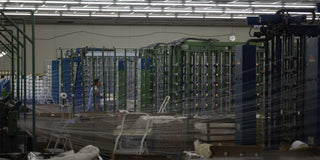 A Guiding Framework
We have decided to be a more responsible clothing brand. With a focus on all steps from fibers to the afterlife of the product. We want our products to last as long as possible and at the same time manufacture them in a more responsible way.
With a mission to be a more responsible clothing brand, we focus on making the right choices at all stages from fibers to the end of the product. We go into how the fibers are grown and harvested. We go into how they are spun, treated and woven. We go into how they become finished garments. How our products are packaged. How they find their way to the customer. How the products keep their quality the longest. And how the journey ends.
Only high quality natural ingredients produced responsibly is how we ensure it is better for you and me and for the planet. It also makes the products ready for recycling after use if they are not good enough to donate to a good cause.