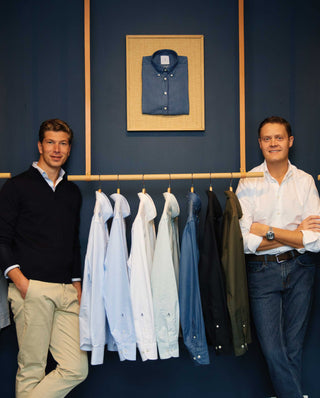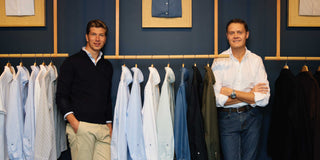 About us
Grounded in the passion of everyday wardrobe essentials that you keep coming back to every day. Annual. We began our journey towards making these everyday wardrobe items our own way. The mission. Uncompromising quality. Responsibly made. Timeless.
We want to create the next classics in the everyday business casual wardrobe. Products that will not only last a lifetime in their timeless design, but also in the quality they are made in. We want to give you the same great experience with these essential products that we have had, which led to the founding of Appearance.
Our goal is to make your wardrobe choices easier for you. You don't have to think about what's in trend next season, as your wardrobe is always relevant. You don't have to think about how to combine it. We want to make these choices easy for you.
You don't need a large wardrobe to accomplish this. You just need fewer favorites. Well-made products that you will enjoy for a long time. It's quality for us.
Yours sincerely
Aleksander & Christian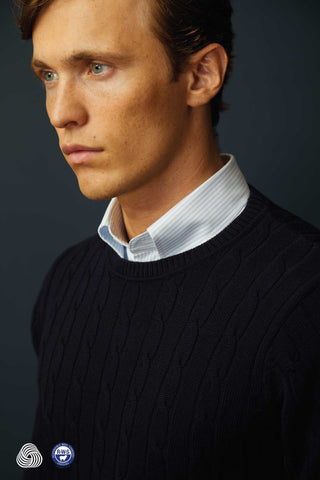 To "The Everyday Man"
Uncompromising approach to choosing the best materials, with a focus on fit in a timeless design, we create long-lasting classics that live out various trends and ensure that the wardrobe is made up of only the most necessary products. With a focus on our surroundings, we only produce in the most sustainable factories in Portugal, in order to have a minimal outlet in production as well as in transport.
Our ambition is to inspire men to be the best version of themselves. We celebrate the formal by making it informal. The stereotypical businessman no longer exists and it is now up to the individual to dress appropriately. We want to help change the perception of the modern man by giving him the opportunity to reflect his ambitions and personality through his clothing. We make the unpredictable more predictable. We make sure that you are presentable in every situation, on every occasion.
We call it Everyday Formal: where Business meets Casual and becomes Business Casual - You are what you wear - our ambitions on your behalf.
The Commitment
Good, long-lasting clothes are not a given. We have made every effort to ensure that the way we develop and produce our clothing meets today's strictest sourcing and manufacturing standards. It's the least we can do.

We are sure that timeless products, produced by some of the most sustainable manufacturers in Europe, in the most superior quality, is how we contribute the most to our surroundings. Quality is not just a way to differentiate yourself: it is a sensible way to approach sustainability in the clothing industry.
Openness and honesty
It all comes down to a choice. For us, we prefer to be open and honest about the people and companies we work with, the textiles we use and how we as a clothing brand approach sustainability in an industry that never changes.
Times change, we don't
We have taken a stand. We do not believe that multiple ongoing collections are the right solution for you or for us. We are aware that times are changing, but we have decided to stay the same. We believe in making our products timeless for the future.

The future is unknown to everyone. Being timeless is a big promise. Still, it's a promise we try to fulfill by developing styles that can stand the test of time and change. We make products not only for you, but also for generations to come.
Designed in Denmark, produced in Portugal
Our partners are all based in Europe and most of them are in Portugal. From textile manufacturers to sewing machines, they are all located close to each other to ensure the smallest CO2 footprint possible. Our Portuguese partners are all part of a small group of European factories that are recognized for the way they work with sustainability, energy saving measures, overall energy consumption, how they deal with waste water and the recycling of residual products.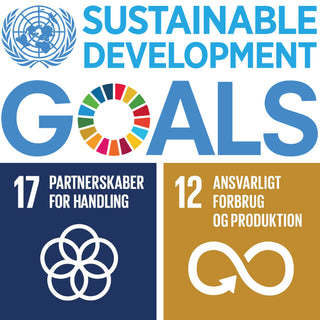 The UN's Global Goals
The UN's Global Goals consist of 17 goals and are to date the most ambitious global development agenda within the green transition.

SDG 12 - RESPONSIBLE CONSUMPTION AND PRODUCTION
At Appearance, we have been able to take the first steps towards meeting SDG 12 by working closely with carefully selected producers in Portugal. We have focused on a transparent and traceable production, where waste water, renewable energy, good working conditions and much more are taken into account.
SDG 17: Partnerships for action
In collaboration with Mission Afrika, we have taken the initiative to give old Appearance products new life via Mission Afrika.
The purpose of cooperation is to generate income for development activities in an economically, socially and environmentally sustainable way at Mission Africa in Mali and Cameroon.
In addition, Appearance has previously donated clothes to Mission Africa and will continue to do so where possible.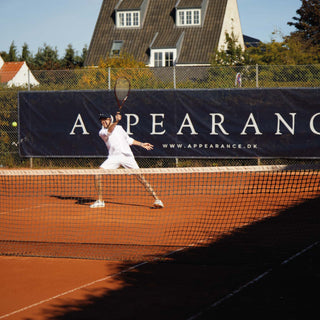 We support locally
Both founders of Appearance spent their young years in Skovshoved Tennis Club, and it was therefore close to home to provide a local sponsorship for the club (2022-2025). Appearance would like to actively support the local community and the club, of which they are both still members.