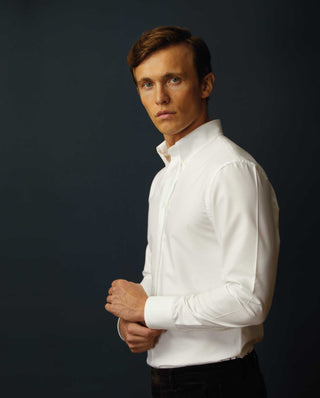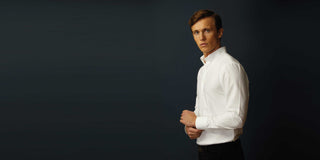 Terms & Conditions
If you have any questions about our Terms & Conditions, you are more than welcome to contact us.
General information
Appearance A/S
CVR no: 34458561
Hyldegårdsvej 34, 2920 Charlottenlund
info@appearance.dk
+45 50764339
Payment
Appearance accepts payment with VISA-Dankort, all VISA payment cards, all Mastercard payment cards, Google Pay & Apple Pay. The payment will only be debited from your account when the item is dispatched.

Any Customs Tax and Duties and any other form of taxation are not included in the prices quoted on the webshop. These taxes, when they apply, must be paid by the customer directly to the transport agent.
Appearance uses an approved payment server that encrypts all your card information with SSL (Secure Socket Layer) protocol. This means that your information cannot be read.
Right of complaint
The Purchase Act's defect rules apply to goods purchases.
When you shop with us as a consumer, you have the right to complain for 24 months.
If your complaint is justified, this means that you can either have the item repaired,
exchanged, the money back or a reduction in the price, depending on the specific situation. You must advertise within a "reasonable time" after you have discovered the error. If you make a complaint within two months after the fault is discovered, the complaint will always be timely.

If the complaint is justified, we will refund your (reasonable) shipping costs. The item must always be sent back in proper packaging, and remember to get a receipt for sending so that we can refund your shipping costs.

If you want to advertise a product, you must contact our customer service at return@appearance.dk, and send pictures that clearly show what you are advertising about.
If you want to return in connection with a complaint, please send an email to our customer service at return@appearance.dk

We neither accept parcels without distribution nor parcels sent by cash on delivery.
Exchange of an item
It is easy, fast and free to exchange your goods. Simply print a return label via this link and attach it to your package. Then you are ready to hand in the package at your local GLS parcel shop - always remember to receive a receipt when you hand in the package.

You are always welcome to contact our customer service at return@appearance.dk or on phone +45 50764339 if you have any questions about returns or exchanges.
Note that it is free to exchange the item for another, but that it can only be exchanged for products with a cheaper or equivalent price.
Personal data policy
By using appearance.dk, you accept that we process your personal data in accordance with our data policy, which appears from the following link https://appearance.dk/pages/persondata-og-cookiepolitik. We are aware of the need for appropriate protection and proper processing of your personal information.
Discount codes
Received discount codes cannot be combined with other codes or discounts unless stated otherwise.
Personal information
Personal information covers all information that can be used to identify a person, including, but not limited to, first and last name, age, gender, home address or other physical address, e-mail address or other contact information, regardless of whether it relates to the person's private place of residence or workplace. What personal data do we collect and process? As a general rule, you can access the website without telling us who you are or providing any personal information about yourself. However, Appearance needs certain personal data in order to do business with you and deliver news and others
services to you. The company only collects the personal data that is necessary.

We need the following information when you shop with us:
Name, address, telephone number and email address.

The company does not collect personally identifiable information about you from third parties and does not store information about means of payment, e.g. card numbers on payment cards, bank account numbers or the like.
To whom do we pass on personal data?
Personal information provided by Appearance A/S is only passed on to:
• The company's internal departments
• Selected and trusted third parties who may use your personal data in order to deliver goods or services that you have ordered
• Business partners for the purpose of registering and maintaining your user account
In order to further develop and improve appearance.dk, we keep statistics on how you use the website.
The personal information is registered with Appearance A/S and stored for five years,
after which the information is deleted.
We only work with data processors in the EU or in countries that can provide your information with sufficient protection.

As registered with Appearance A/S, you always have the right to send us your objections to the registration. You also have the right to insight into what information is registered about you. You have these rights according to the Personal Data Act. Inquiries in this regard should be sent to: contact@appearance.dk
Cookies
The website uses "cookies", which are text files that are saved on your computer, mobile phone etc. accordingly for the purpose of recognizing it, remembering settings, performing statistics and targeting ads. Cookies cannot contain harmful code such as virus.

The trading conditions were last updated on 01.06.2022