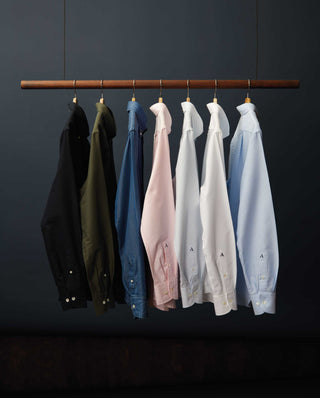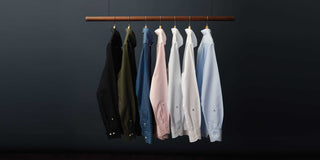 Casual Shirts
The casual shirt, for the modern man's wardrobe.
Why buy a Casual Shirt?
The Oxford shirt and the Seersucker shirt are our answer to casual shirts. We recommend the shirts for men who want a shirt that can be used for virtually all occasions.
A casual shirt must be suitable for work use, but also for relaxed weekend use.
Combination options on Oxford shirts
The Oxford shirt is a timeless classic which is also a real all-rounder that can be advantageously combined with almost the entire wardrobe. If you wear an Oxford shirt under a canvas jacket, you will also achieve a stylish look and so the story continues.
Information about Appearance Oxford shirts
Appearance Oxford shirts are made of GOTS-certified organic cotton with classic elegant details and mother-of-pearl buttons. The soft Oxford shirt gives you comfort while you are presentable and well-dressed for any situation.
We offer the Oxford shirt in classic colors in white , light blue , blue striped , navy , green and pink .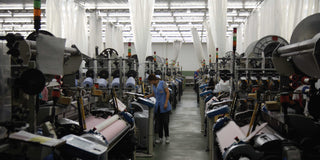 the commitment
Responsible Production
We are sure that timeless Oxford shirts, produced by some of the most sustainable manufacturers in Europe, in the most superior quality, is how we contribute the most to our environment. Quality is not just a way to differentiate yourself: it is a sensible way to approach sustainability in the clothing industry.