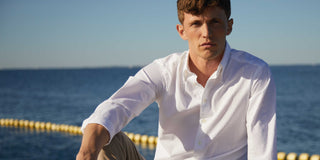 Seersucker Shirts
The seersucker shirt, the perfect shirt on hot summer days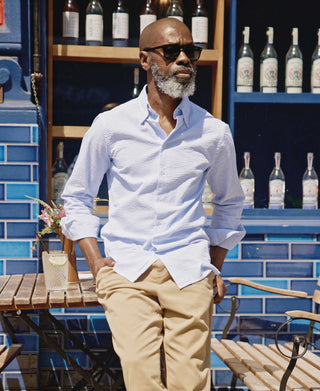 Brilliant Blue / White
Light and breathable.
GOTS-Certified Organic Cotton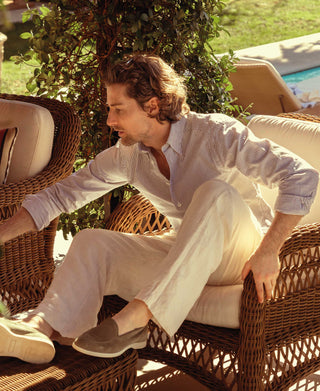 Olive Green / White
Light and breathable.
GOTS-Certified Organic Cotton
All our Seersucker shirts are made from 100% GOTS-certified long staple Pima cotton, which is softer and stronger than conventional cotton, providing great comfort and extra durability.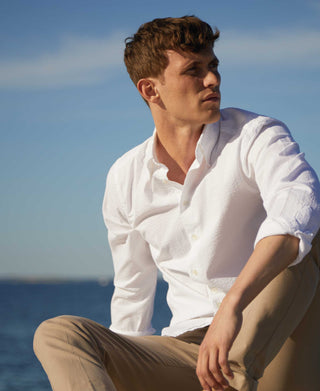 Pure White
Light and breathable.
GOTS-Certified Organic Cotton
Other products for summer
Why buy a Seersucker Shirt?
The seersucker shirt is the summer's absolute cornerstone in the wardrobe. It is a relaxed type of summer shirt, thanks to the billowing properties of the Seersucker material. A Seersucker shirt will always wrinkle, it belongs. Embrace the texture and relaxed feel and make it part of your spring and summer style.
If you are not yet familiar with seersucker shirts, the shirt is made of a light and airy fabric quality. Seersucker shirts are characterized by a wavy texture, which is created by weaving some of the threads in a tighter tension than others. This means that a large part of the fabric on the Seersucker shirts does not come into contact with the skin and therefore facilitates air circulation. The result is a shirt that is suitable for hot summer days.
The seersucker shirt's combination options
When you have to choose the right summer shirt, just like with so many other shirts, it is important to think about when and what the shirt will be used for. If the answer is that you would like a versatile summer shirt that can be used in several different contexts, then the Seersucker shirt is an obvious choice.
We recommend the Seersucker shirt for the man who wants a summer shirt that is just as useful at work as in casual situations.
Information about Appearance Seersucker shirts
Appearance Seersucker shirt is made with long fibers in organic Pima cotton, which is one of the finest types of cotton in the world. In contrast to ordinary cotton, the Pima cotton is a finer type of cotton that is twice as strong, which gives the shirt an extra long life.
We offer the Seersucker shirts in the classic colours, white , blue striped and green striped .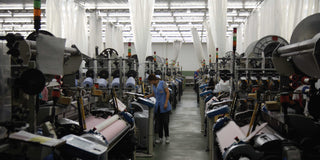 the commitment
Responsible Production
We are confident that timeless Seersucker shirts, produced at some of the most sustainable manufacturers in Europe, in the most superior quality, is how we contribute the most to our environment. Quality is not just a way to differentiate yourself: it is a sensible way to approach sustainability in the clothing industry.