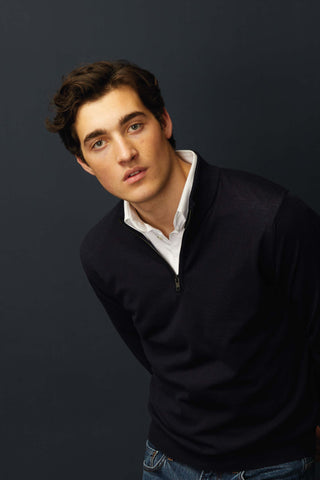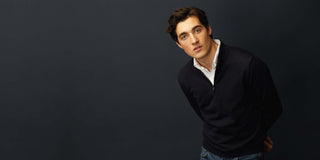 Knitted sweaters
A classic knitted sweater is a must have in the modern man's basic wardrobe
Business or Casual?
In recent years, more men have opened their eyes to the Half zip shirt, as it can easily be combined with a t-shirt for leisure use or a shirt for a more formal look at the office.
Why buy a knitted sweater?
A knitted sweater is a classic that has always been a regular part of the basic wardrobe.
A classic crew-neck sweater works particularly well with an Oxford shirt, which is the everyday uniform for many men.
A versatile knit sweater with many combination options
A knitted sweater can be worn alone, but also in relation to the layer-on-layer principle, either on top of a shirt or under a blazer. Here, a knitted sweater can have both a warming function, but can also add a more casual look to the outfit.
Information about Appearance Half Zip
Appearance knitted sweaters for men are made from finely knitted extra fine Merino wool of the best quality. The light and soft wool means that it can be used all day.
In our knitted sweater range, we offer Half zip sweaters, Pullovers, long-sleeved Polo shirts and in a cable knit variant.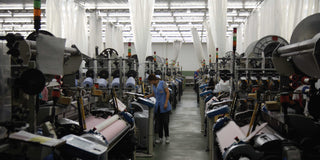 the commitment
Responsible Production
We are confident that timeless knitwear for men, produced by some of the most sustainable manufacturers in Europe, in the most superior quality, is how we contribute the most to our environment. Quality is not just a way to differentiate yourself: it is a sensible way to approach sustainability in the clothing industry.